Autumn Campaign
The jump is a symbol of excitement, surprise, and immediate activation, and it serves as the focal point of the communication story. It encourages customers and users to actively co-create their super school year with Supernova and its products. 
New School Year, New hoodie
We have made it possible for schoolchildren, students, and everyone else to customise a hoodie in line with their preferences because we are aware that the start of a new school year, like any beginning, presents a number of challenges. An outfit that would allow one to face the new school year with confidence.
Online hoodie designer
In just a few easy steps, the user can create a hoodie that reflects his or her sense of style. The user must select a colour, write an inscription that includes the word "super," and enter an email address in a contest to win a hoodie with their own design. The online gallery houses all of the hoodies created by users.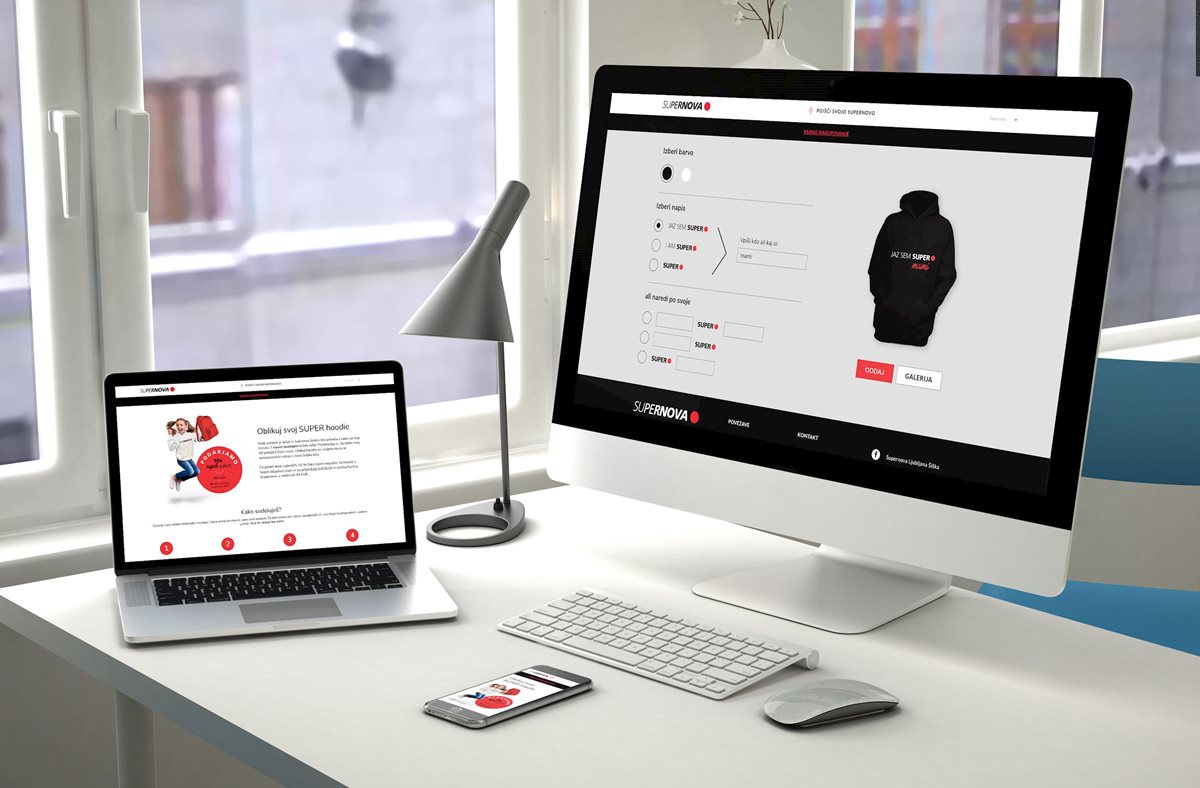 Promotion with influencers and TikTokers
Well-known Slovenian influencers, who provide the hoodie design for the online designer, and tiktokers, who handle the promotion through entertaining short videos, are the faces of the hoodie campaign on social media. Obviously, they're wearing Super hoodies.🤩
Jump and Get the Prize
Some shopping centres are hosting a fun prize activity as part of the Autumn campaign. Visitors to the centre attempt to touch the highest mark on the mega-high measuring tape by jumping on the trampoline, which allows them to enter the prize draw.