About the campaign
The overcrowding of Lake Velenjsko Jezero served as the campaign's key starting point. In just two months, Velenje Beach has attracted up to 100,000 tourists. So, were we attempting to discover a method to redirect them to a different location within the destination.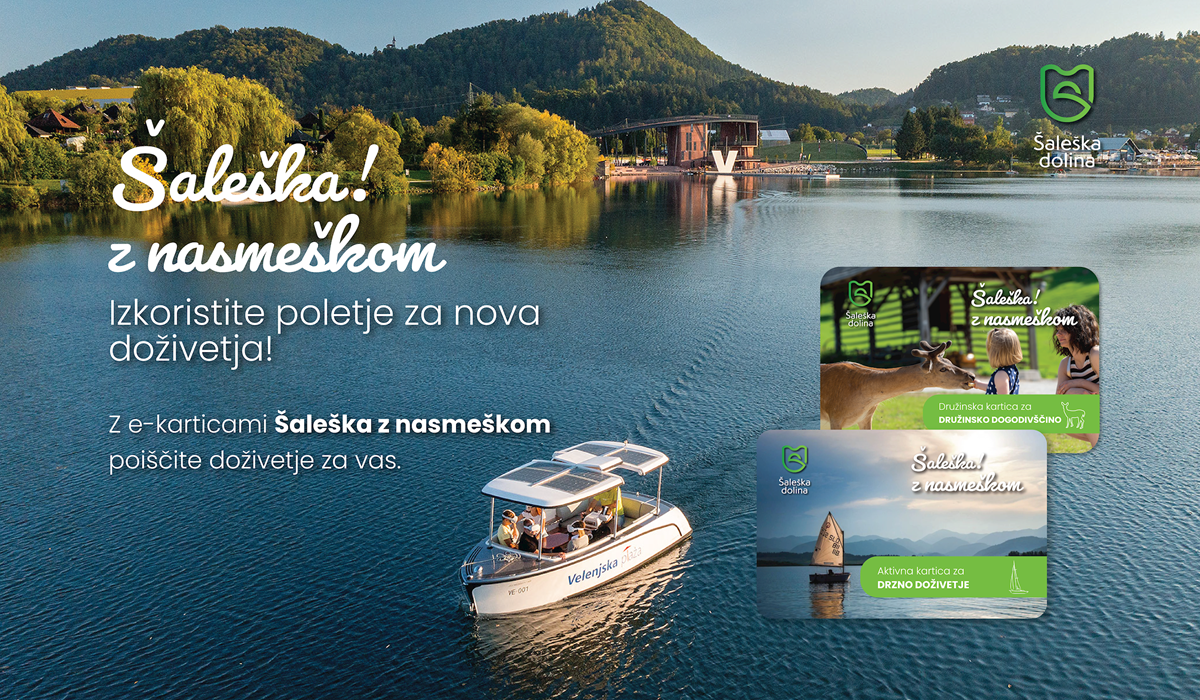 Experiential e-card 
We have discovered the answer in a brand-new product, which we could use to connect local service providers as partners and incorporate their individual marks. There are three different types of the digital tourist card, depending on your area of interest: active, family, and gourmet. Visitors can redeem these packages by using an e-card at the destination's participating partners. It consists of three distinct experiences that are composed as follows: "experience at lake Velenjsko Jezero + local gastronomic offer + tourist route."
Campaign activities
A landing page with a product description that connects visitors to the destination's online store, where they can quickly purchase an e-card, serves as the communication's main platform and point of contact.
The promotion is centred on the web; with digital ads, we reach a larger target audience in Slovenia and in key foreign markets, while with well-known Slovenian tiktokers, we take advantage of the potential of the fastest-growing social network to address users we can't reach with our communication messages through other channels.