About the campaign
With the assistance of a digital advertising campaign using NFT tokens, we showcased the bold use of cutting-edge marketing technologies by one of Slovenia's biggest telecommunications companies. The campaign's idea is based on the pixelation of selfies, and in addition to being entertaining, it clearly aims to raise user awareness of NFTs and their uses.
Photo Pixelator
We made sure to entertain everyone, including those who are not yet skilled at using non-fungible tokens, with a straightforward prize activation in the form of an online configurator that gives a selfie photo a recognisable grainy look. With a single button click, the user converts his selfie into pixelated form and adds any amusing accessories to it, such as a hat and a cocktail, or juicy pouty lips. He then joins the prize drawing by uploading the selfie to the online gallery.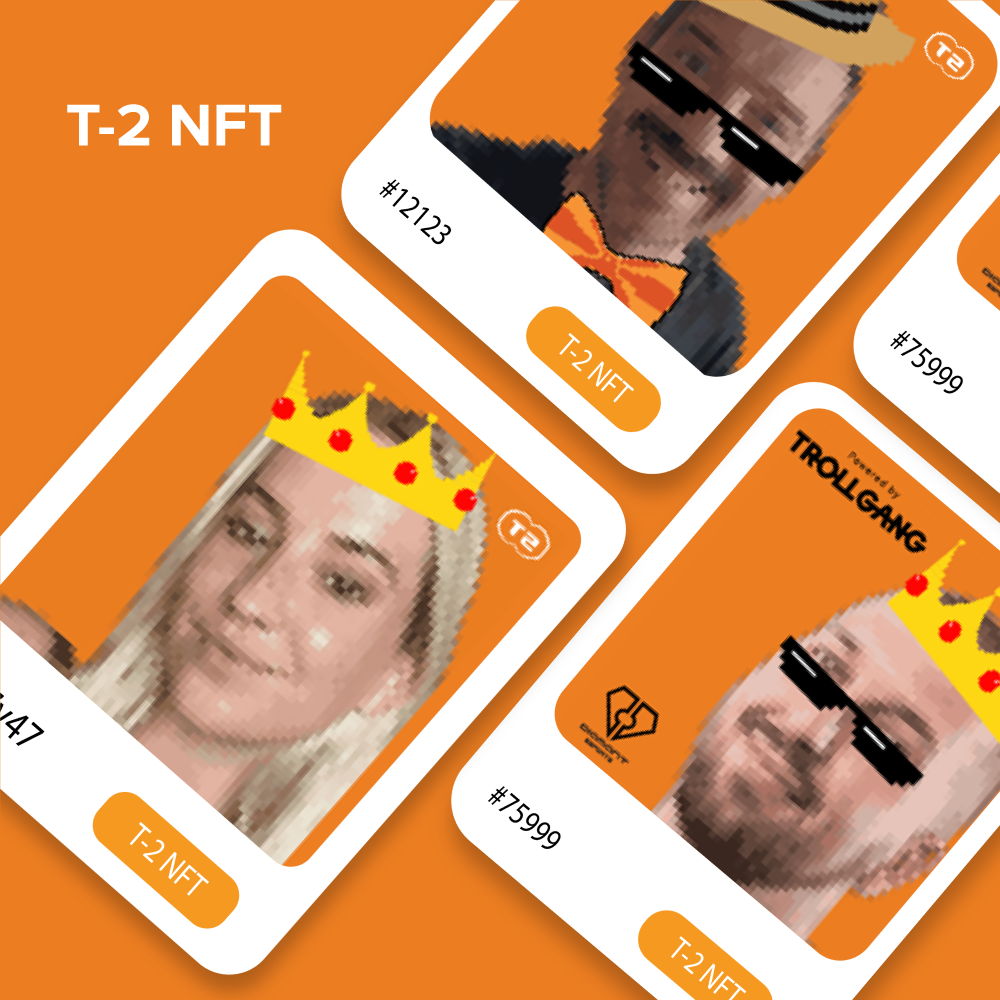 NFT as an exclusive prize
The first fifty registrants receive a free NFT with their image, or pixelated selfies, as a special prize each week.