About the event
We coordinated the first Slovenian NFT Conference, which was hosted in Ljubljana's Crystal Palace, in collaboration with the Slovenian NFT community. The conference was attended by 200 eager to learn about the technology of non-fungible tokens, while a somewhat smaller number watched the lectures via live stream.
A series of lectures and art panels, including some of the earliest NFT users in the Balkans and well-known digital artists, were presented under the slogan "Serious NFT conversations, outrageous forecasts, and fun!" The event's primary objective was to introduce everyone interested in future communication and business to the technology of non-fungible tokens and its limitless applications.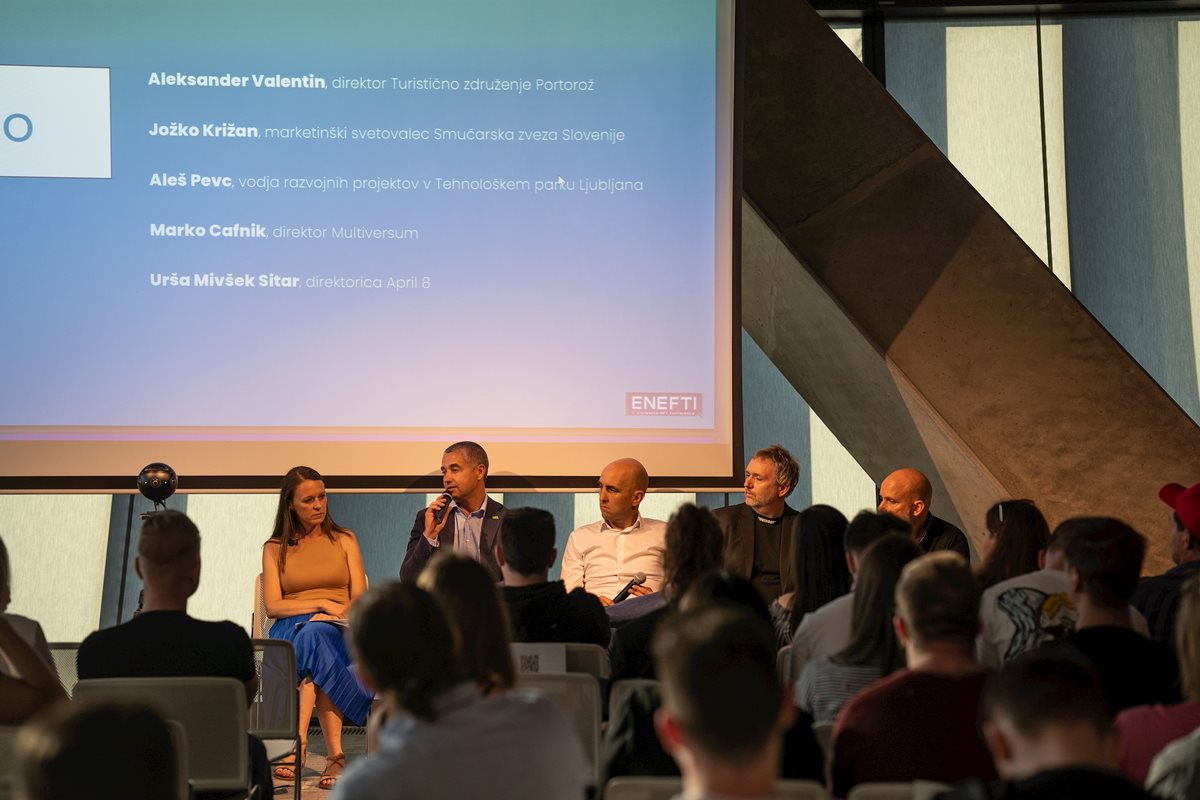 Visual image
We used the retro style of the 1990s as a starting point, which corresponds to the pixel art notion that we now connect with NFTs and the nostalgia of old computer games and computer technology.
Memphis-inspired elements included in CGP ENEFTI include vibrant neon colours, primary and pastel colours, and chromatic patterns made up of simple geometric forms that evoke Art Deco, Pop Art, and 1950s kitsch. The font used in the logo, which also features neon colours and pixelated elements, is reminiscent of the computer font used on the earliest computers.
Web page
A simple WordPress website provides crucial information about the event and allows you to register for it. As a counterbalance to the still-unknown and thus complex topic of NFT technology, which is made more approachable to a wider target group, the website design conforms to the event's CGP image and the address to the audience is relaxed and easy.