About the project
Rogaška Slatina is a prestigious Slovenian resort for regenerative rest and well-being that instructs guests on how to take care of their bodies and foster personal growth through concepts like "healing vacation," "wellbeing," and "wellness." The advertising campaign introduces the Rogaška Health Formula, a new all-encompassing product in the form of a green vacation that provides a tourist experience while also having a beneficial effect on the health and wellbeing of tourists by teaching them how to modify their lifestyle and maintain their improved condition even after they leave the destination.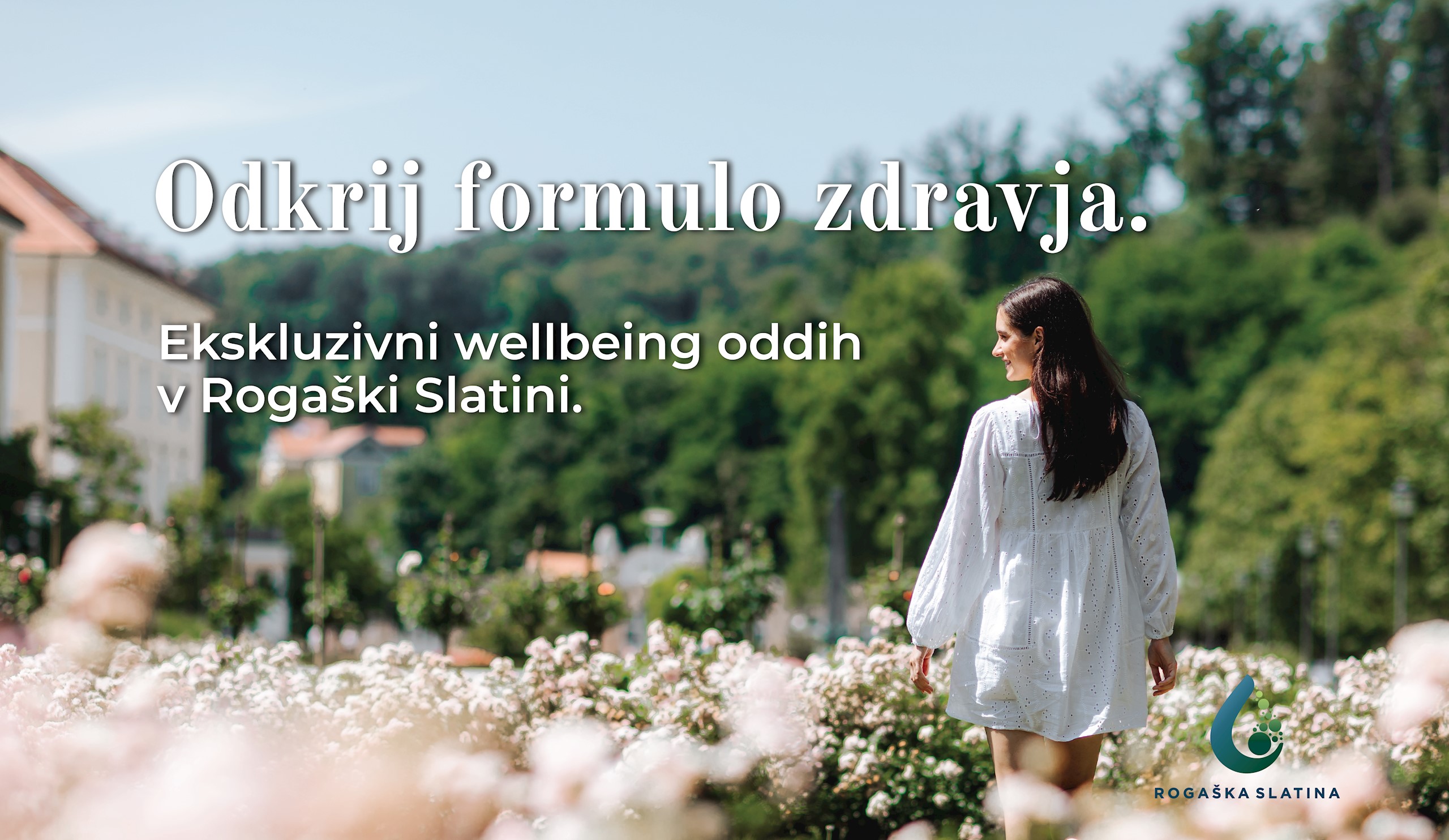 Landing Page
The landing page, which is the primary communication channel, features descriptions and visuals of the three programmes that make up the Rogaška Health Formula. Each of them also enables reservations or online store purchases. 
Rogaška Health Formula includes a unique integrated graphic image that is distinct from the destination image while still retaining a visual connection with it.
Promotional Video
We have prepared photo and video production for promotional reasons, the materials being used both online (landing page, digital advertising, YouTube channel, and social networks) and offline in promotional materials (brochures). 
The image video tells a story about feelings, well-being, and the pursuit of the greatest treasure—health. Transitions between scenes are also made by the use of water in all its forms as a connecting element. Gentle lighting, soft colour contrasts, calming music, and a voice-over create an emotional effect as well as a sense of prestige and zen.